Ivo Rogic: Diplomazia e «rivoluzione». Sguardi dalla Svizzera su Guatemala, Cuba e Cile (1950–1976)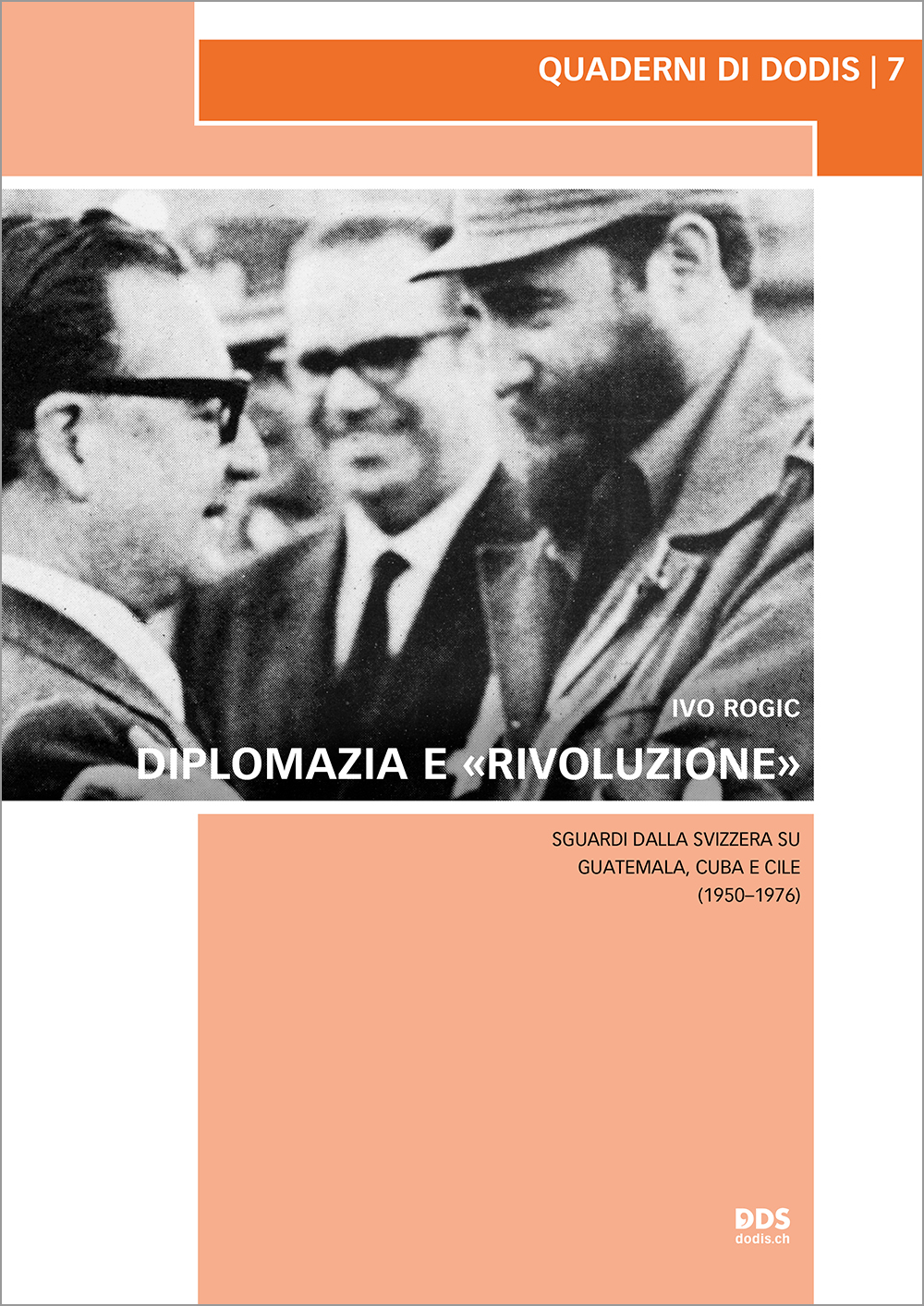 Durante la Guerra fredda, si osservano in America latina tre processi politici volti a profondi cambiamenti: quello voluto dal governo Arbenz in Guatemala (1951–54), la rivoluzione, poi il regime di Castro a Cuba (dal 1959) e quello promosso dal governo Allende in Cile (1970–73). Anche in Svizzera, queste mutazioni interrogano le autorità e la diplomazia che le interpretano, prima di agire, a contatto di numerosi attori politici, economici, mediatici e della società civile. Intrecciando le storie nazionali interne con il quadro delle relazioni internazionali, emerge una psicosi ossessiva dell'élite diplomatica, che ignora la volontà di decolonizzazione economica in America latina per intravedervi, invece, un complotto comunista su scala mondiale. Nello sguardo euro-centrico e allineato agli USA di molti rappresentanti elvetici, le nuove rivendicazioni nella regione appaiono come un pericolo per il benessere della Svizzera o per l'esistenza stessa della civilizzazione occidentale. Ne consegue il rigetto ufficioso della rivoluzione cubana e il sostegno latente ai colpi di Stato subiti dai governi democratici di Arbenz e di Allende. Benché minoritarie, emergono con forza anche diverse visioni discordanti.




ISBN 978-3-906051-35-2 (.pdf)
ISBN 978-3-906051-36-9 (Print)
ISBN 978-3-906051-37-6 (.epub)
ISBN 978-3-906051-38-3 (.mobi)
ISSN 2235-509X
DOI 10.5907/Q7
544 pages
About the author
Ivo Rogic, *1981, Dr. in Lettere, storico e borsista della Fondazione Borse Politica e Scienza ai Servizi del Parlamento – Berna. Già borsista del Fondo nazionale svizzero presso l'Institut des Hautes Etudes de l'Amérique latine (IHEAL, Parigi 3) e la Facultad Latinoamericana de Ciencias Sociales (FLACSO, Santiago del Cile).
Reviews and media
swissinfo.ch, 22.06.2017: La obsesión suiza por el comunismo
RSI Rete due, attualità culturale, 22.06.2017: Diplomazia e Revolución!
swissinfo.ch, 20.07.2017: Guerra Fría, diplomacia helvética y maniqueísmo
swissinfo.ch, 24.07.2017: El cónsul suizo que confundió democracia ...
swissinfo.ch, 26.07.2017: Asalto al Moncada y visión suiza de la época
swissinfo.ch, 13.08.2017: Berna y la juventud de la Revolución Cubana
| | | | |
| --- | --- | --- | --- |
| |   | This work is available under a Creative Commons License:  | |