Daniel Marc Segesser, Wolfgang Weber und Sacha Zala (eds.): Sehr geteilte Meinungen. Dokumente zur Vorarlberger Frage 1918–1922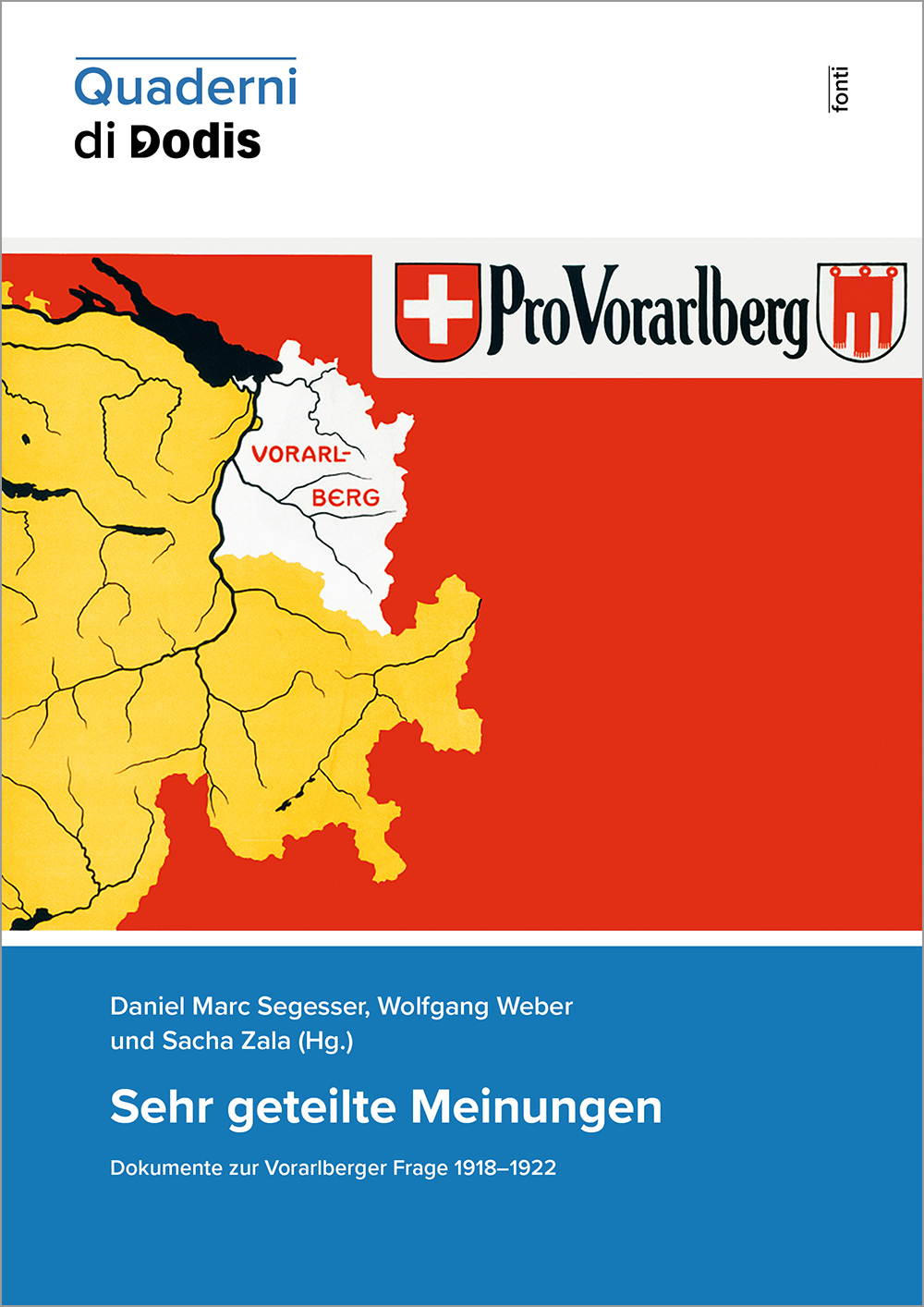 In 1919, a committee in Switzerland published a poster demanding that the Swiss may support «their brothers in distress» in the recently founded Austrian province of Vorarlberg. In this independent Land of the Austrian Republic Deutsch-Österreich a referendum about the future of its state policy had taken place in the same year. A majority of 80% of the electorate demanded that negotiations about a prospective joining of Vorarlberg to Switzerland should begin. This volume collects various documents from national and regional archives, which reconstruct the process of the so-called Vorarlberg Question 1918–22 and draws attention to the stakeholders of contemporary politics in Austria, Liechtenstein and Switzerland as well as amongst the victorious Allies at the Paris Peace Conference.
ISBN 978-3-906051-85-7 (.pdf)
ISBN 978-3-906051-86-4 (Print)
ISBN 978-3-906051-87-1 (.epub)
ISBN 978-3-906051-88-8 (.mobi)
ISSN 2235-509X
DOI 10.5907/Q17
204 pages
About the authors
Daniel Marc Segesser (*1967): Priv-Doz. Dr. phil., Director of Undergraduate Studies and Senior Lecturer for Social, Cultural and Environmental History of the Military at the Department of History of the University of Bern.
Wolfgang Weber (*1964): Priv.-Doz. Dr., Visiting Professor at the Vorarlberg University of Applied Sciences and Senior Lecturer at the University of Innsbruck.
Sacha Zala (*1968): Dr. phil., Historiker, Direktor der Forschungsstelle Diplomatische Dokumente der Schweiz und Professor an der Universität Bern.