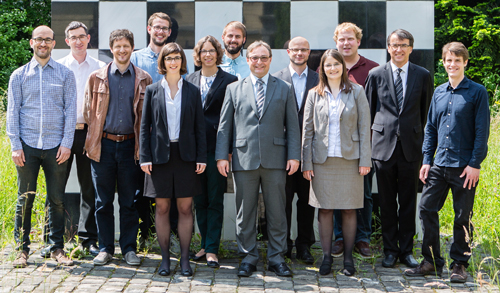 Centre of competence for the history of Swiss foreign policy
Thanks to its many years of experience in publishing printed and digital documents, the research group has developed into a competence centre for the history of Swiss foreign policy.
The academic researchers are specialists in relations between Switzerland and specific countries, international organizations or individual policy areas. They demonstrate the knowledge they have gained by writing articles for publications, specialist journals and daily newspapers and are consulted as experts on specific historical issues.
Scientific commitment
They organize academic colloquia and conferences on aspects of Switzerland's international relations and speak at national and international conferences on contemporary history.
Finally, the research group is a regular participant at international conferences for editors of diplomatic documents.
Director
Dr. Sacha Zala
 
 
Personal assistant to the director
Valérie Loretan
 
Marija Nikodijevic
 
 
Researchers
Dr. Thomas Bürgisser
 
Sabine Dändliker, lic.phil.
 
Lena Heizmann, M.A.
 
Dominik Matter, M.A.
 
Joël Praz, M.A.
 
Maurizio Rossi, lic. phil.
 
Franziska Ruchti, lic. phil.
 
Dr. Christiane Sibille
 
Yves Steiner, M.A.
Tobias Steiner, M.A.
 
Thomas Fischer
 
Patrick Jucker-Kupper
 
Francesca Zillo
 
Student assistants

Michael Bellwald, B.A.
 
Killian L'Eplattenier
 
Patrick Maître
 
Daniel Stalder, M.A.
 
Rahel Stauffiger, B.A.
 
Philip Stevanon 
 
Civilian service
Cedric Reichenbach, M.S.
 
Christian Baumann, M.A.
 
 
Internes
Sebastian Steiner
 
Gaby Pfyffer